Painting Contractor Boca Raton, FL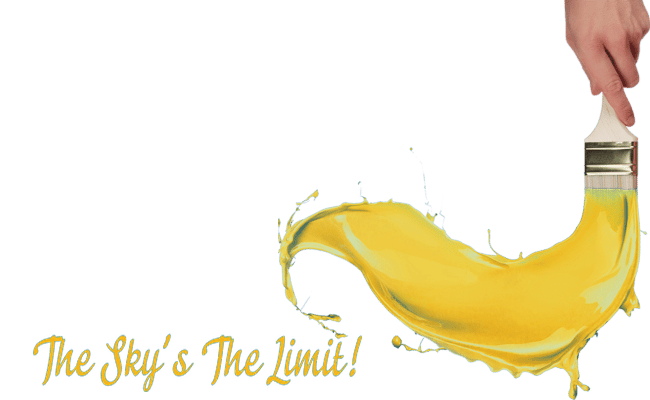 Top-Rated
Boca Raton Painting Contractor
When was the last time you freshened up your spaces? If you are stepping into a new home or need to rejuvenate your existing rooms, house painting Boca Raton FL, services are available at Southern Sky Painting. Our house painting services can cover a single room or your whole house. How much change you need is up to you.
What are the benefits of hiring painting contractors to work on your home? Hiring a Boca Raton painting contractor means your home receives quality results professionally. Our painters are familiar with trending colors and patterns. We can also suggest timeless alternatives for those looking to add value to their homes before selling. Professional painters also know how to prep your walls for a smooth finish and timely completion.
What services are available for homeowners from Southern Sky Painting? We offer exclusive services for homeowners looking to enhance their spaces–both inside and out. Our interior painting services go beyond your expectations. In addition to painting walls, we do ceilings, doors, baseboards, and custom painting projects. Southern Sky Painting contractors working on exterior painting projects do everything from walls, doors, and trim to decks, fences, and shutters.
Searching for
Boca Raton House Painting?
Why should you work with Southern Sky Painting? Our house painting company Boca Raton serves the community with over 30 years of experience among our contractors. We are a family-owned and operated business, licensed and insured, to provide unparalleled house painting services to the community of Boca Raton, FL.
What can you expect from a painting contractor Boca Raton at Southern Sky Painting? We always say the sky's the limit, but what we mean is we are here to help you achieve dreamy interiors through services that are
Your customer satisfaction is guaranteed when you work with us! Our painting contractors are experts in their line of work, leaving your interiors looking flawless.
We hired *COMPANY NAME* for *SERVICE* and couldn't be happier with their service! From start to completion they were professional, on time, friendly, and were a pleasure to work with.
We couldn't be happier after the *SERVICE* service from *COMPANY NAME*. We will definitely be hiring them again in the future.
*COMPANY NAME* did an amazing job on our home. We would definitely recommend this company to anyone looking for professional *SERVICE*!
I highly recommend *COMPANY* to anyone who's looking for *SERVICE*. They were very thorough and reasonably priced as well!
Expert House Painting Boca Raton Residents Trust
Call Today
for the Best House Painting Company in Boca Raton, FL!
Need help selecting colors for your project with Southern Sky Painting? Your Boca Raton residence deserves to be beautiful, but sometimes clients are unsure what will enhance their living spaces. Our color consulting services can help you select color palettes that consider your personality, and home decor and help you coordinate everything. While choosing colors for your space may seem trivial, they can affect your well-being. Southern Sky Painting wants you to feel relaxed and comfortable in your home, so we'll help you select colors that feel right for the space. We are ready to help you every step of the way so you can enjoy your home well into the future.
Are you ready to make impactful changes to your spaces? Let's work together to rejuvenate your home with a fresh coat of paint! Call us or reach out to us online to get an estimate for services on your Boca Raton home.
We also offer the following services in Boca Raton, FL:
House Painting Company ATlantis
Residents Trust
For residential services, we understand that purchasing a home is a big investment. It's not something to take lightly. When you finally take the leap to buy the home of your dreams, it needs to look and feel like home for you. This means that the interior and exterior need to be everything you're looking for. Is the paint in your home out of date? Do you want to change the color of your home but are unsure what exactly you're looking for? Our color consulting services will go over which colors work best for your home and work with you to make your house feel like a home. Whether you have one residential project or multiple, our Atlantis painting contractor will help transform your house into the home of your dreams with our Atlantis house painting and staining services. 
When it comes to our commercial services, no building is too big or small. We will accommodate our painting services no matter the size of your commercial building. Whether you want your business to have a warm and inviting color and feel or a modern touch, we will ensure that every project will be planned and executed to fulfill your wishes. We can paint hotels, restaurants, fitness centers, industrial buildings, and more! If you're ready to change up the paint of your business, our commercial painting company Atlantis, FL locals love is here to help!
Taking on the task of painting your home or business by yourself is a headache you don't need. No matter if you have residential or commercial needs, Southern Sky Painting is here for you! For more information or for a free estimate, contact us today!