South Florida's Preferred Painting Contractor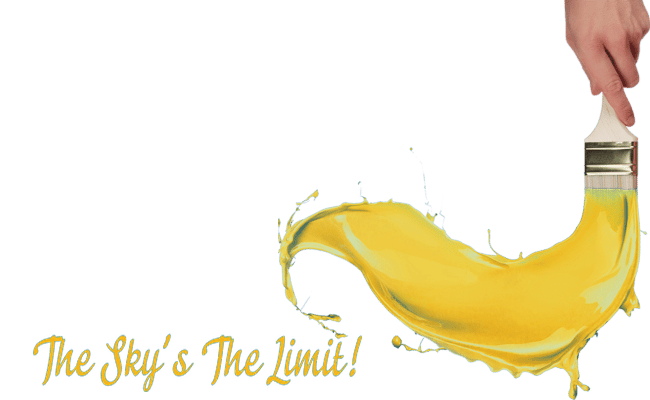 At Southern Sky Painting, we believe the sky is the limit and we use this same philosophy for all our home improvement services. We have a team of highly skilled and experienced professionals who work hard each and every day to bring back what we feel is a lost art: the basic, old-fashioned business. As a family-owned and -operated business, we're dedicated to providing our local Southern Florida community with a professional, affordable, and satisfactory painting project experience.
We offer a variety of professional services including residential painting, commercial painting consulting, interior painting, exterior painting, and wood staining. No matter which of our services you're looking to take advantage of, we're here every stop of the way.
The Painting Company
Local Residents Trust
Southern Sky Painting has serviced hundreds of residential and commercial properties, no matter their size! If you're looking to transform your drab and outdated interior and exterior spaces into beautiful and modern ones, we're the licensed and insured painting company to call. We have the experience and knowledge required to service both homes and businesses across South Florida.
We make it our goal to provide the best interior and exterior painting solutions you need with the utmost professionalism and quality. Our painting contractors will work closely with you from the moment you call us to determine your exact needs and the scope of your project. We want to make your dreams into a reality, so we'll assist with the various painting and design choices if you wish. During the duration of the project, we'll provide you with reasonable time frames and answer any questions you have so you're never left in the dark.
We are Southern Sky Painting. Whether you need our top-rated Residential Painting Services or our Commercial Painting Services, we've got you covered.  Serving all of the Palm Beach & Broward Counties!
Residential Interior Painting
For years, Southern Sky Painting has been providing local South Florida residents with the best residential interior painting services around. We have a team of interior painting specialists committed to offering professional, quality work accompanied by world-class customer service.
Get Started!
Residential Exterior Painting
At Southern Sky Painting, we are dedicated to making your home shine again. With a fresh coat of high-quality painting and the best-in-class equipment, we can completely revitalize the look of your property's exterior. The exterior of your home plays a vital role in your residence's overall appearance and value. With such an important job, you need to be confident knowing that the project is done right!
Get Started!
Here at Southern Sky Painting, we make the process of choosing your interior or exterior paint colors easier by guiding you every step of the way.
Get Started!
We offer a wide range of staining services designed to maintain your wooden surfaces no matter where they are. 
Get Started!
Up to...
***First Time Clients Only!

Just Click "Get A Quote!"
Call Today
For Painting Services
As a licensed and insured company serving a diverse range of clients, we do business on a specific set of principles: be professional, do what you say you are going to do, show up on time, and deliver a quality product. You can be confident knowing that we'll exert these same principles to your project as well.
Every home and business is different; put your unique spin and personal touch on your property with our personalized painting and home improvement services. From top to bottom and start to finish, trust Southern Sky Painting to be your go-to residential and commercial painting company. We're happy to serve clients all throughout South Florida. Reach out to us today to schedule your painting services. We look forward to working with you.