The Color Consulting Experts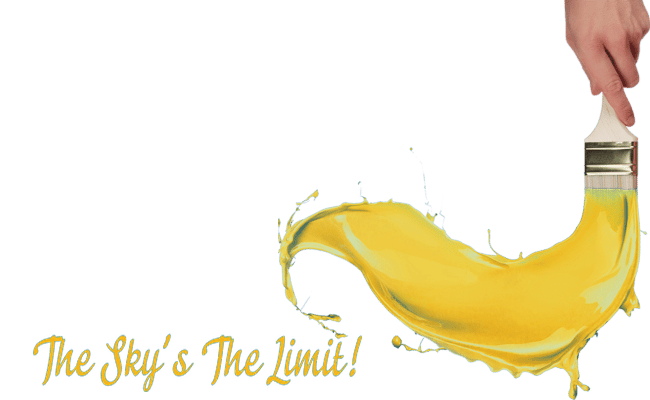 Top-Rated
Color Consultation
Are you considering taking on a new home painting project? Choosing the right paint color is vital to a painting project that's subpar and one that completely revitalizes your property for the better. However, for most home and business owners, it's hard to determine which paint color will not only suit their style but also look great on their property's exterior and interior surfaces. Thankfully the Southern Sky Painting specialists are here to help you with our convenient color consulting solutions.
There are so many color options out there, and it can be overwhelming to pick just one or two paints you like. Plus, it can quickly become strenuous when you consider if the paint will work with your décor or flow seamlessly from room to room. Or, if you're searching for exterior paint colors, you'll have to think if the paint color will fit your neighborhood or even your personality. Although these are tough questions and considerations to think about, you won't have to go through the decision-making process alone.
Here at Southern Sky Painting, we make the process of choosing your interior or exterior paint colors easier by guiding you every step of the way. Our color consulting service will provide you with step-by-step guidance to do the following:
Help you see the undertones in various colors for a cohesive look in your residential or commercial space.
Help guide you on how to test paint colors without painting an entire room.
Help you assess paint colors with your current furniture or assess the paint color with any furniture you plan on purchasing in the future.
Help you assess paint colors with your "fixed elements" like interior flooring, cabinets, countertops or exterior siding and roof.
Help you understand how lighting influences paint colors.
We hired *COMPANY NAME* for *SERVICE* and couldn't be happier with their service! From start to completion they were professional, on time, friendly, and were a pleasure to work with.
We couldn't be happier after the *SERVICE* service from *COMPANY NAME*. We will definitely be hiring them again in the future.
*COMPANY NAME* did an amazing job on our home. We would definitely recommend this company to anyone looking for professional *SERVICE*!
I highly recommend *COMPANY* to anyone who's looking for *SERVICE*. They were very thorough and reasonably priced as well!
The Color Consulting Pros
Up to...
***First Time Clients Only!

Just Click "Get A Quote!"
Our color consulting service will provide you with step-by-step guidance to do the following:
Help give direction on smooth color transitions from one room to another, two adjacent walls, etc.
Help you understand how to make sure multiple paint colors won't clash in one room.
Help determine how your paint affects your home's selling price based on statistics.
Help go over the various paint colors you're interested in and what mood they are most typically associated with.
Choosing the perfect color can be daunting. Luckily Southern Sky Painting is the team to turn to for quality paint color and color consulting direction. We are experts in the painting realm, so we know what works and what doesn't. If you're planning on painting your home or business, we recommend you get in touch with us today to learn how our color consulting services can help.