The Residential Painting Experts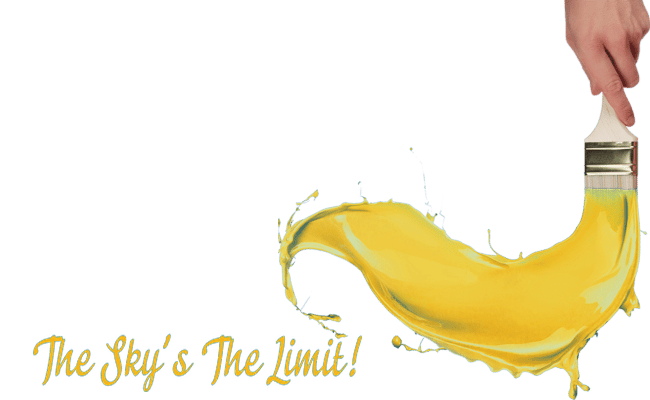 Top-Rated
Residential Painting
Southern Sky Painting is the premier source of residential painting solutions in South Florida. We're dedicated to providing high-quality residential painting services that are designed to transform your home. Whether you don't have the time to go through the strenuous process of painting your home yourself or you want the best possible outcome without having to break a sweat, know the Southern Sky Painting local house painters are here to get the job done right!
Take advantage of everything residential painting can offer! We encourage every homeowner across South Florida to get in touch with Southern Sky Painting to experience the difference our painting services can make to your property. Contact us today to learn more!
Expert
Residential Painting
There are plenty of benefits that come from giving your home a new coat of paint, including:
Aesthetics: Never neglect the aesthetic value house painting can bring. Whether your tastes have changed over time or you're looking for a new way to improve the look of your residence, a fresh coat of paint can put your entire home in a different, more appealing light.
Value: Painting your home can have a significant effect on its overall value. While interior renovation and remodeling projects can add an increase in value themselves, a new paint job is a cost-effective solution that offers a huge return on investment.
Customization: When you move into a new home, it may not have been the color you prefer. Luckily you can personalize your home to your specific preferences with our residential painting services. We'll work with you to choose a color that best matches the interior and exterior of your home.
Protection: Mother Nature can do a number on your home's exterior. From rain and wind to snow and sleet, natural elements can damage your home as time goes on. However, paint acts as a protective coating that prevents moisture and other elements from harming your investment.
We hired *COMPANY NAME* for *SERVICE* and couldn't be happier with their service! From start to completion they were professional, on time, friendly, and were a pleasure to work with.
We couldn't be happier after the *SERVICE* service from *COMPANY NAME*. We will definitely be hiring them again in the future.
*COMPANY NAME* did an amazing job on our home. We would definitely recommend this company to anyone looking for professional *SERVICE*!
I highly recommend *COMPANY* to anyone who's looking for *SERVICE*. They were very thorough and reasonably priced as well!
The Residential Painting Pros
Up to...
***First Time Clients Only!

Just Click "Get A Quote!"
Our experts have mastered the tried-and-true painting techniques that are guaranteed to give your residential property the look you're going for. Plus, we operate quickly and with great accuracy, so you never have to worry about getting a disappointing final result. No matter if you're searching for interior residential painting or exterior residential painting, we got you covered on both ends. Simply put, we're proud to be a one-stop shop for all your painting needs!
We offer our house painting services to the following locations: Aberdeen, Atlantis, Boca Raton, Boynton Beach, Cabana Colony, Coconut Creek, Coral Springs, Deerfield Beach, Delray Beach, Greenacres, Haverhill, High Point, Hobe Sound, Hypoluxo, Lantana, Juno Beach, Jupiter, Lake Worth, Lake Park, Loxahatchee, Limestone Creek, North Palm Beach, Ocean Ridge, Palm Beach Gardens, Palm Springs, Parkland, Pompano Beach, Riviera Beach, Royal Palm Beach, Tequesta, Wellington, West Palm Beach, Westgate, Westlake, & the surrounding area!