The Wood Staining Experts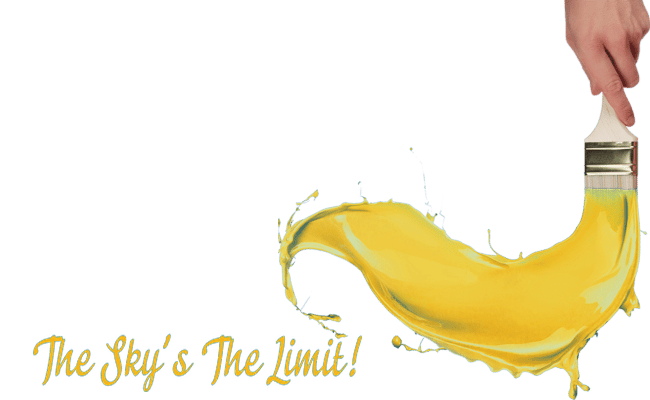 Staining your wood has never been easier than with the help of Southern Sky Painting. Here, we offer a wide range of staining services designed to maintain your wooden surfaces no matter where they are. From hardwood floors and trim to decks and siding, our team of professionals can stain the wood around your home and make sure it remains pristine for years to come.
By receiving wood staining solutions, you'll be adding a protective barrier to your surfaces that helps prevent the accumulation of harmful dirt, dust, and condensation, which is especially beneficial to surfaces regularly exposed to exterior elements. Whether you have wood fences or outdoor furniture, we're confident that our wood staining services will protect their structure while improving their look.
Consider these advantages when thinking about staining your wood surfaces:
Improving Aesthetics: Let wood's natural beauty stand out with quality staining. With you can customize your stains depending on your style, color, and tint preferences, your wooden surfaces will look better than ever.
Aiding in Longevity: While wood surfaces look amazing, they're very prone to rotting, pests, and mold and mildew growth. Thankfully, you won't have to worry about these problems with staining. By staining your wood, you'll help prevent the onset of these costly and damaging issues before they become problems in the first place.
Protects Against Elements: If your wooden surfaces are exposed to the harsh elements imposed by Mother Nature, you'll want to get them stained. Exposure to water can promote mold and mildew growth while exposure to harsh UV rays can cause discoloration. Luckily, staining seals your wood and adds a layer of protection against sun, rain, and more.
Save on Costs: Your wooden surfaces go through a lot of wear and tear, especially your decks, fences, and floors. Staining your wood is a cost-effective solution to delaying expensive repair or replacement services in the future.
We hired *COMPANY NAME* for *SERVICE* and couldn't be happier with their service! From start to completion they were professional, on time, friendly, and were a pleasure to work with.
We couldn't be happier after the *SERVICE* service from *COMPANY NAME*. We will definitely be hiring them again in the future.
*COMPANY NAME* did an amazing job on our home. We would definitely recommend this company to anyone looking for professional *SERVICE*!
I highly recommend *COMPANY* to anyone who's looking for *SERVICE*. They were very thorough and reasonably priced as well!
Up to...
***First Time Clients Only!

Just Click "Get A Quote!"
At Southern Sky Painting, we're committed to delivering exceptional wood staining services that leave our South Florida clients completely satisfied every time. Be confident knowing your wooden surfaces are protected against the elements, look better than ever before, and are customized to your specific preferences by getting in touch with our wood staining professionals today.
We're happy to assist clients throughout the South Florida communities. So give us a call today to learn more about our wood staining services or to discuss any of our other home improvement solutions.
We offer our wood staining services to the following locations: Aberdeen, Atlantis, Boca Raton, Boynton Beach, Cabana Colony, Coconut Creek, Coral Springs, Deerfield Beach, Delray Beach, Greenacres, Haverhill, High Point, Hobe Sound, Hypoluxo, Lantana, Juno Beach, Jupiter, Lake Worth, Lake Park, Loxahatchee, Limestone Creek, North Palm Beach, Ocean Ridge, Palm Beach Gardens, Palm Springs, Parkland, Pompano Beach, Riviera Beach, Royal Palm Beach, Tequesta, Wellington, West Palm Beach, Westgate, Westlake, & the surrounding area!