PAINTING CONTRACTOR DELRAY BEACH, FL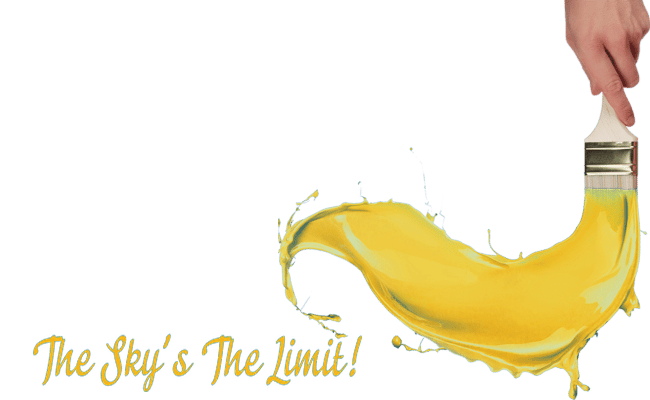 Top-Rated
Delray Beach House Painting Company
Painting of any type is no easy task. It can be a challenge to choose the right color and take all the right steps to make sure the job is done well. Additionally, it can be slightly intimidating to climb up onto a ladder, depending on the building's size. Not to mention, painting can be hard work that takes several days.
Professional Painting Contractor
Delray Beach Residents Appreciate
It may be best to leave the painting jobs to the professionals. Because an entire team can take care of the priming, painting, and cleanup, you will be saving your time and energy. Plus, we have all of the necessary supplies for both interior painting and exterior painting.
As you have likely noticed, interior painting styles change over time. The paint colors that you originally chose for your home or business may not match the current trends. Sometimes it's good to change things up anyway!
If you want to freshen up your commercial or residential space, painting is a great way to do it. A new coat of paint can do a lot for a building's overall appearance. Painting is perfect for enhancing the exterior curb appeal of a residential or commercial space.
We hired *COMPANY NAME* for *SERVICE* and couldn't be happier with their service! From start to completion they were professional, on time, friendly, and were a pleasure to work with.
We couldn't be happier after the *SERVICE* service from *COMPANY NAME*. We will definitely be hiring them again in the future.
*COMPANY NAME* did an amazing job on our home. We would definitely recommend this company to anyone looking for professional *SERVICE*!
I highly recommend *COMPANY* to anyone who's looking for *SERVICE*. They were very thorough and reasonably priced as well!
Exterior Painting at it's Finest
We Make Sure Your Satisfied
Every Step of The Way
At Southern Sky Painting, our goal is to exceed your house painting Delray beach project expectations. Our main focus is to leave you with a home that looks beautiful, elegant, and modern. We'll help you from the beginning to the end, making sure you're satisfied every step of the way.
It's important to properly clean the outside of the home prior to painting. If you're painting over a home that hasn't been properly washed in many years, the dirt, dust, and debris will easily show through, and the paint job may look clumpy and messy. We have the right tools to use to get rid of that dirt and dust buildup so the paint job will look completely flawless. Prior to painting, we may need to use a pressure washer to remove the dirt from the home's exterior.
At Southern Sky Painting, we know that you want amazing final results. You don't want to worry about further upgrades or touch-ups. Because we strive for customer satisfaction, you will get exactly what you have been hoping for. If you aren't happy with how your paint job turns out, let us know. We'll make it right!
#1 Delray Beach Painting Company &
Commercial Painting Contractor
Once the exterior is completely clean we'll start your Delray Beach house painting. We'll make sure to pay attention to the weather before we bring out the cans of paint and additional supplies. The last thing we want to do is paint a home on a day when rain is in the forecast because the weather could potentially cause damage to the paint job. We'll make sure to paint on a day when the forecast shows the weather is clear and not too windy so that we can make sure your home dries with ease without any flaws.
The house painting process takes time, but our team of professionals can get the job done for you. We'll help you pick out the perfect colors for the home as well as the trim. You can rely on Southern Sky Painting to enhance your home's exterior with our painting skills.
Our team has experience with commercial and residential properties throughout Delray Beach, FL. If you need either of these types of jobs done, be sure to reach out for more information. We can give you an estimate and a rundown of what you should expect from our professional painters.
We offer a variety of different painting services for both interiors and exteriors. These services include wood staining and more. To get an idea of everything we have to offer, get in touch with us. One of our friendly team members would be happy to talk to you about the services we can provide!