Painting Contractor Lantana FL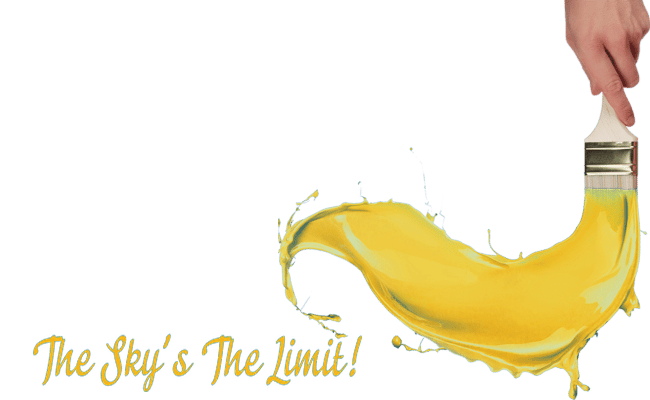 Top-Rated
House Painting in Lantana
The professional painting team from Southern Sky Painting is pleased to offer top-quality house painting and commercial painting services to all customers throughout the Lantana community. Our company is a family-owned and operated company, and our specialists have been in the painting industry for many years. We have a wealth of Lantana house painting and commercial painting experience and we welcome the chance to work with you on your next painting project anytime!
If you are in the market for a commercial painting company Lantana area, then Southern Sky Painting is here to please our commercial customers, as well. We are a fully insured and licensed company, and we have been working with commercial customers for a very long time. We believe that your business can often depend on the appearance of your place, and we want to become your partners in enhancing your commercial property. Our team members work methodically and efficiently, in order to provide results that will please you and your own customers, too.
Located in Palm Beach County, Lantana is a beautiful and welcoming community. Home to approximately 12,000 residents, Lantana is well-known for being a great place to live in or to visit. Lantana is located about 35 miles north of Fort Lauderdale, which provides locals with easy access to the larger city and all that Fort Lauderdale has to offer. Lantana is a safe, peaceful city, and offers scenic nearby beaches, plentiful outdoor recreational opportunities, and so much more. One favorite place among locals is Bicentennial Park. This park offers a nice place to enjoy the views, dine at an outdoor picnic table, or let the kids play around on the park's playgrounds.
Expert Commercial
Painting Company in Lantana, FL
When you are looking for a painting contractor Lantana area that you can trust to provide you with reliable, prompt, and transformative results, then the painting enthusiasts from Southern Sky Painting are the team for you. We have a wealth of painting services that we offer, including residential and commercial services, as well as staining services in the Lantana area.
We know that when you are looking for a house painting company Lantana area, that you want to work with a company that will do a great job, as well as treat your home with respect and care. Our dedicated painters understand that your home is a very important place for you, and we will do everything that we can to take care of your property, as we enhance your surroundings.
We hired *COMPANY NAME* for *SERVICE* and couldn't be happier with their service! From start to completion they were professional, on time, friendly, and were a pleasure to work with.
We couldn't be happier after the *SERVICE* service from *COMPANY NAME*. We will definitely be hiring them again in the future.
*COMPANY NAME* did an amazing job on our home. We would definitely recommend this company to anyone looking for professional *SERVICE*!
I highly recommend *COMPANY* to anyone who's looking for *SERVICE*. They were very thorough and reasonably priced as well!
House Painting Company Lantana Residents Trust
Call Today
for Lantana House Painting and Commercial Painting
If you are a homeowner or a business owner in the area, and you have been searching for a Lantana painting contractor that you can feel good about, then please reach out to the enthusiastic experts from Southern Sky Painting. We are available to work all throughout the year, and we welcome the chance to work with you anytime.
Southern Sky Painting has developed a solid reputation over the years, and we welcome the chance to add your name to our list of highly satisfied customers. Your satisfaction is very important to us, and you can rest easy knowing that we take our work seriously and will always try to provide you with the best results, and the best customer service, possible. We work closely with our customers, in order to determine your visions and we work diligently to make your visions come to life.