Painting Contractor Riviera Beach FL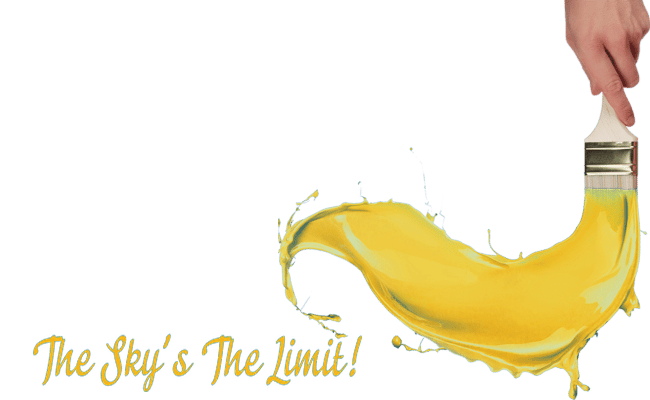 Top-Rated
House Painting in Riviera Beach
Southern Sky Painting is the finest painting contractor Riviera Beach has to offer. In fact, with Southern Sky Painting, "The Sky's The Limit!" We work hard on each project to provide our clients with a professional, affordable paint job, no matter how large or small the project!
We are proudly a family-owned and operated business that has more than 30 years of experience and are fully licensed and insured. We are also one of the highest-rated and esteemed painting contractors in our area.
Expert Commercial
Painting Company in Riviera Beach, FL
If you are looking for house painting in Riviera Beach, then call us today! We offer a wide variety of both interior and exterior house painting services, with a 100% satisfaction guarantee. We know that your interior paint styles and colors change or fade with time or maybe you are starting from scratch. That's why Southern Sky Painting offers a wide variety of interior painting services that range from painting walls, ceilings, baseboards, accent walls, living rooms, bedrooms, dining rooms, kitchens, and more! We even offer color consulting if you are unsure of what interior spaces may need a color facelift.
Our unique color consulting service is one of our more popular requests. We know there are many color options out there and choosing the right one for your home or business can seem overwhelming. In fact, choosing the right color for your home or business, whether interior or exterior, can be extremely stressful. That's why Southern Sky Painting will consult with you to help you see the undertones in colors to provide a cohesive look in your space, help guide you on how to test paint colors, help assess paint colors with the furniture you have or intend to purchase, help you assess colors with your "fixed elements" such as your flooring and cabinets, help you understand how lighting affects your colors, and provide direction on smooth color transitions between spaces.
We hired *COMPANY NAME* for *SERVICE* and couldn't be happier with their service! From start to completion they were professional, on time, friendly, and were a pleasure to work with.
We couldn't be happier after the *SERVICE* service from *COMPANY NAME*. We will definitely be hiring them again in the future.
*COMPANY NAME* did an amazing job on our home. We would definitely recommend this company to anyone looking for professional *SERVICE*!
I highly recommend *COMPANY* to anyone who's looking for *SERVICE*. They were very thorough and reasonably priced as well!
House Painting Company Riviera Beach Residents Trust
We Also Offer
Staining Services in Riviera Beach
When it comes to the best exterior house painting company in Rivera Beach, our experienced team can tackle a wide variety of needs. We know the harsh Florida sun can fade or deteriorate paint, making your home look worn and causing your home value to plummet. A fresh coat of paint can revitalize your property. Exterior painting services can range from an entire exterior refresh to refreshing your doors and trim, fencing, shutters, deck, pergola, garage door, and more. We also offer pressure washing services as well as tackle custom painting projects.
Call Today
for Riviera Beach House Painting and Commercial Painting
Clients looking for a commercial painting company in Riviera Beach should look no further than Southern Sky's Painting. Our experienced team can tackle both interior and exterior commercial painting projects. We will ensure that your commercial building will stand out and look better than its competitors. We also only use the best commercial paints and the latest techniques. Commercial painting projects we service include but are not limited to, hotels, education centers, property management companies, apartments, churches, fitness centers, hotels, and restaurants. 
Whether you are looking for wood staining services in Riviera Beach or the premier Riviera Beach house painting service, call Southern Sky Painting for a free consult and cost estimate today!