Interior Painting Boynton Beach FL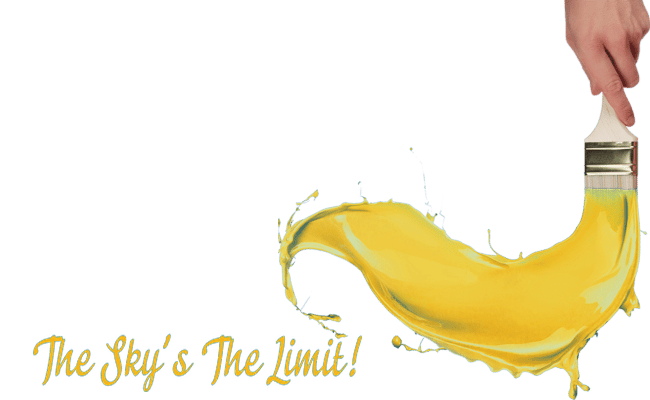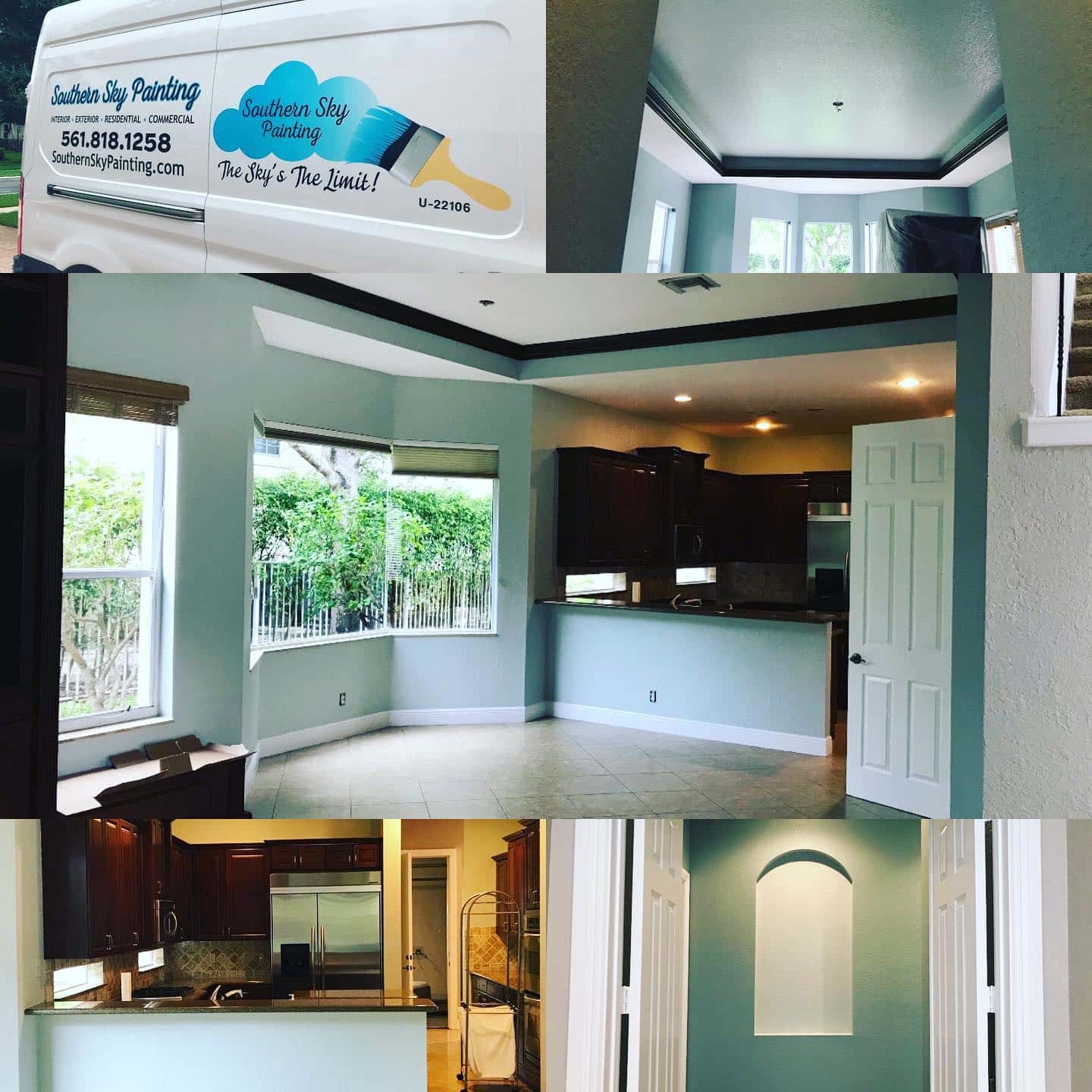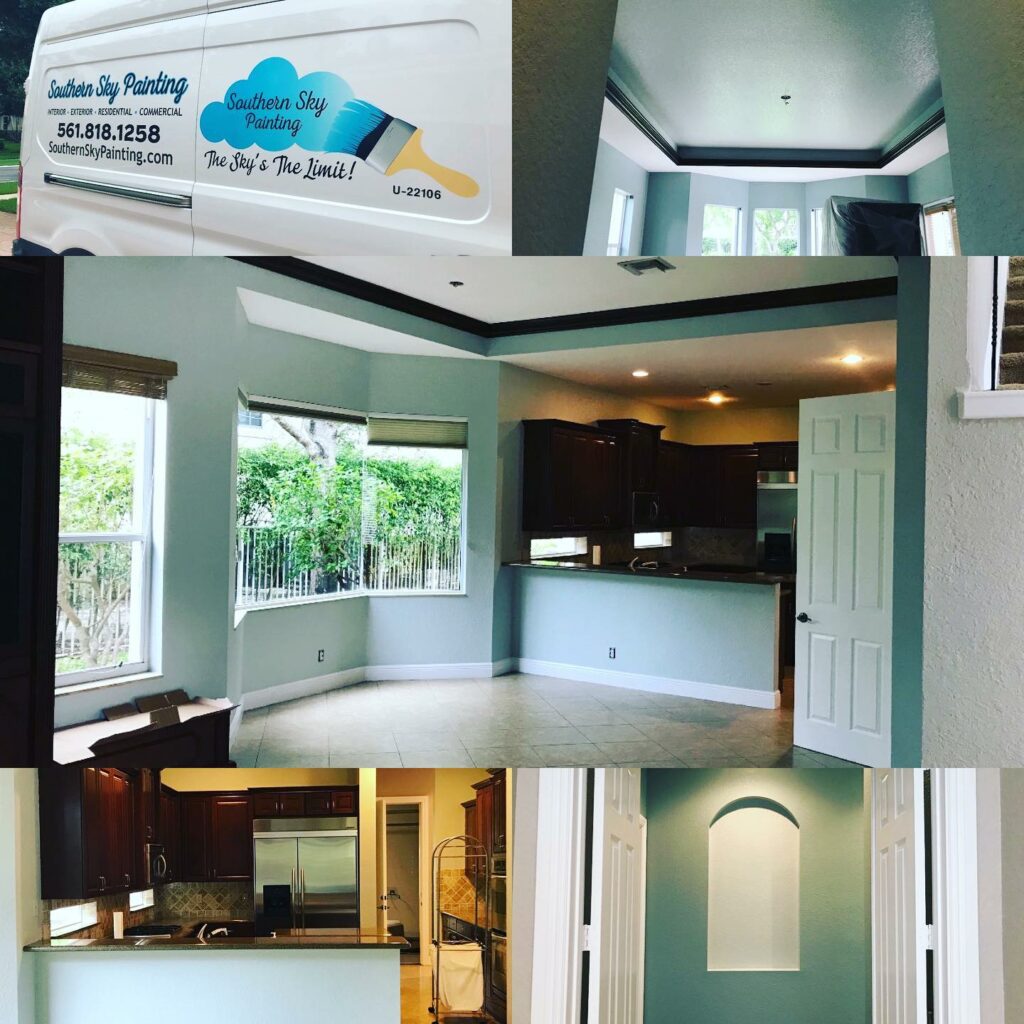 Top-Rated Interior House
Painting in Boynton Beach
When painting the inside of your house, a professional interior paint contractor is generally required. Whether a comprehensive house renovation or a new accent wall, your property deserves top-notch interior painting services and a faultless finish. Our inside-home painting services at Southern Sky Painting provide a seamless, efficient, and exact interior painting job that will significantly enhance your property's overall appeal and impact.
We work around your busy schedule and consult with you on all aspects of color selection and color coordination for your project to ensure it is completed per your preferences. Customer satisfaction is our main focus!
Our interior house painters have more than 30 years of interior painting expertise, so they are qualified to finish the job quickly and to a high standard.
You will need to pick a color before we begin. Use an old paint can as a reference or bring a paint chip with you to the store if you want to match a hue that is already on your wall.
Searching for Boynton Beach
Interior Painters Near Me?
We use a fresh, clean piece of safety plastic sheeting to cover the furniture and flooring before we begin painting. We take special care to protect the whole space, and we drop cloths over your flooring. To ready the walls for interior painting, our painting staff will mend any gaps or splits in the ceiling and walls, remove any discoloration, and scuff sand any portions with uneven surfaces or old paint. In doing so, the perfect, smooth canvas required for a good finish is created.
After priming any fixed sections during the previous stage, we utilize high-grade paints for a uniform finish. The finish possibilities include flat, matte, eggshell, satin, semi-gloss, and high-gloss, to name a few. Beforehand, we will review the benefits of each with you so you can choose wisely. The timeframe will vary depending on the size of the job, but we always take care to work as quickly and efficiently as possible.
The paint will cure in a few hours, so you don't need to leave the house now. The team removes all the painting equipment and protective coverings after they finish painting. Sweeping your floors and carpets, thoroughly cleaning the work area, and meticulously putting everything back exactly as we found it is all aspects of our meticulous cleaning process.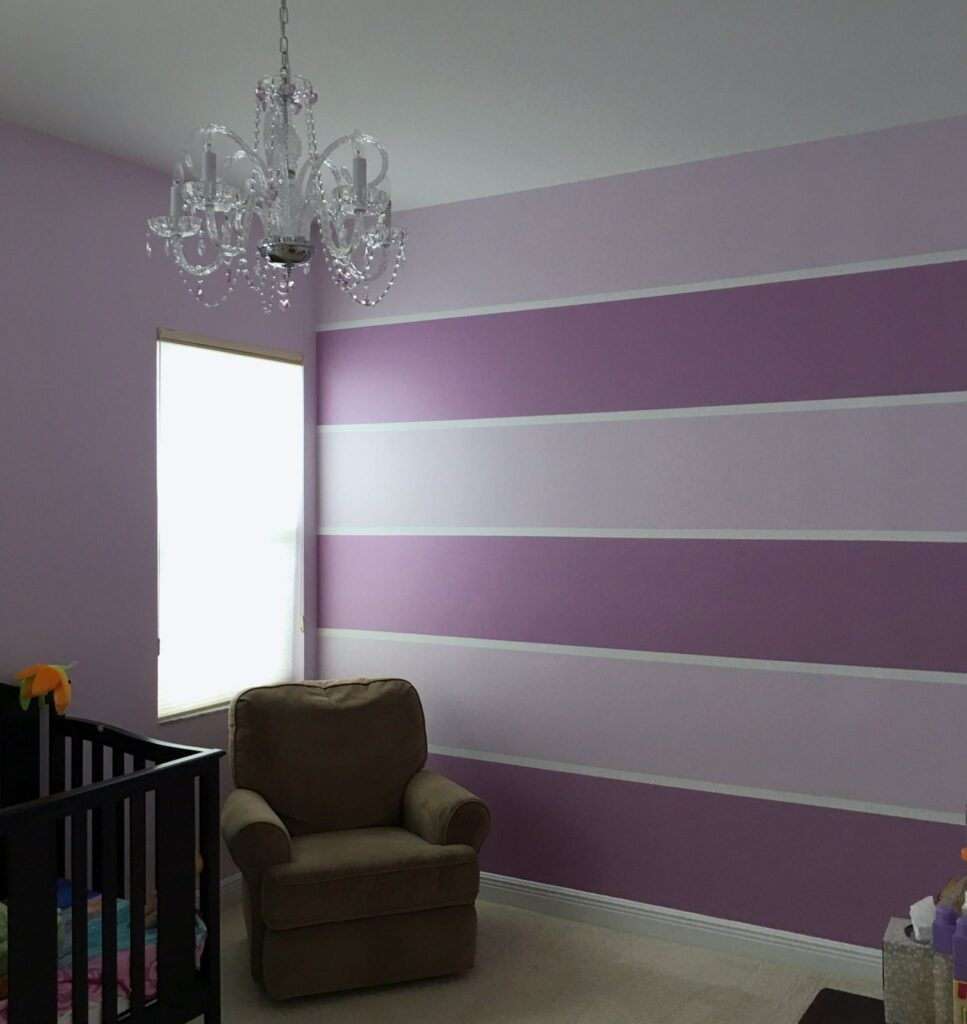 We hired *COMPANY NAME* for *SERVICE* and couldn't be happier with their service! From start to completion they were professional, on time, friendly, and were a pleasure to work with.
We couldn't be happier after the *SERVICE* service from *COMPANY NAME*. We will definitely be hiring them again in the future.
*COMPANY NAME* did an amazing job on our home. We would definitely recommend this company to anyone looking for professional *SERVICE*!
I highly recommend *COMPANY* to anyone who's looking for *SERVICE*. They were very thorough and reasonably priced as well!
Professional Interior Painting Done Right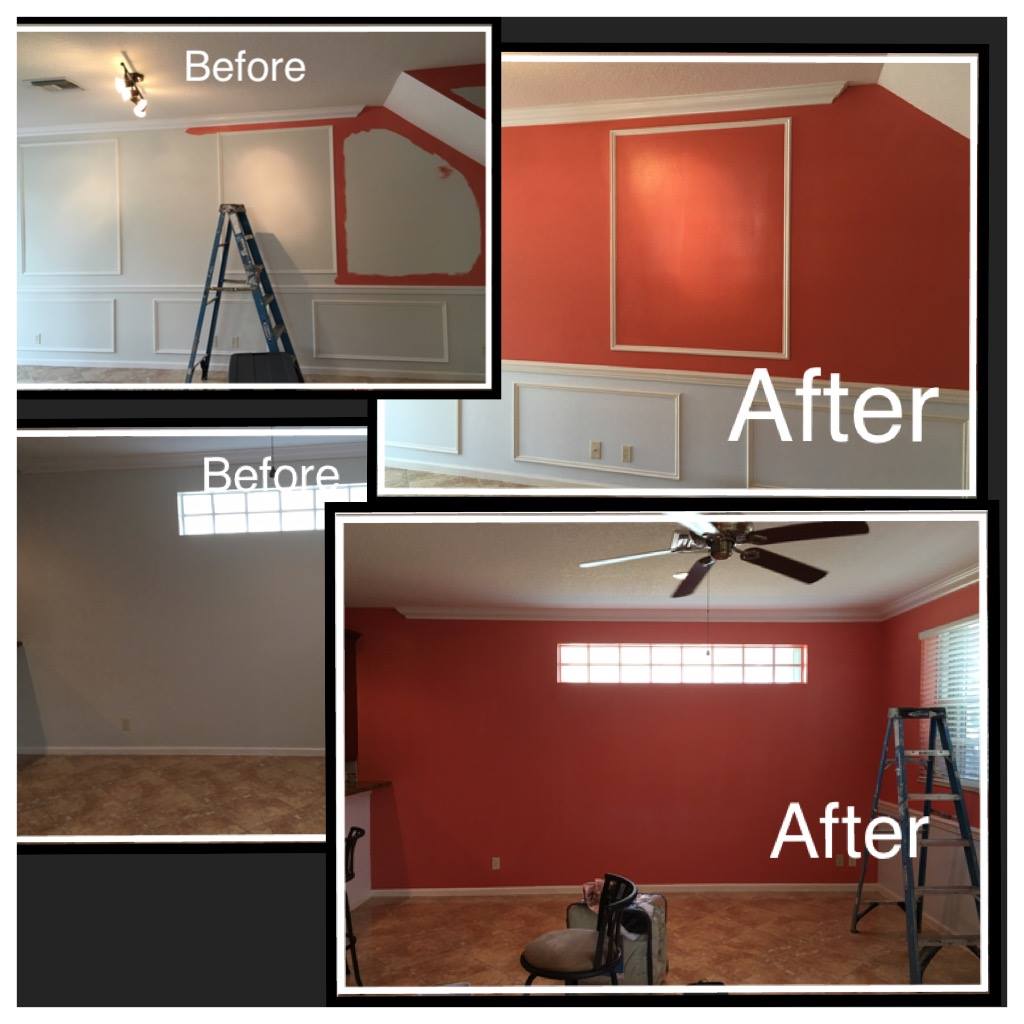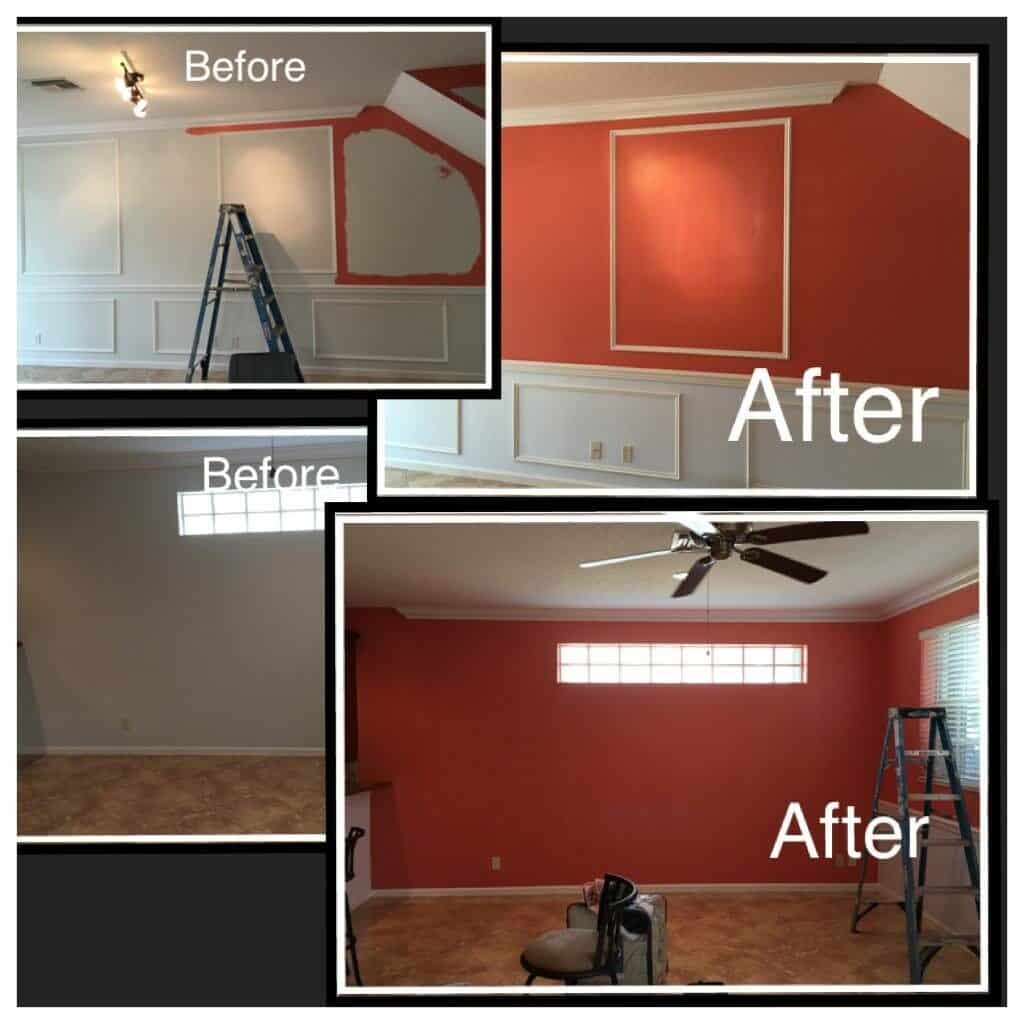 Expert Interior Painting
Boynton Beach FL Residents Trust
Making your home a place you truly want to return home to is our aim as a residential painting business. We provide a free consultation because we recognize how frightening this process may be and want to give you the confidence you need to begin your painting job as one of the best-rated interior house painters near me.
Picking Boynton Beach, FL interior painters near me shows how much you regard and cherish your property. When you hire us to paint the inside of your house, we'll work with you to choose a time and schedule that doesn't interfere with your regular schedule. We don't want to waste your time since we appreciate all our customers. We will do the task to your complete satisfaction and within the allotted time frame.
We spend much time at home raising our families, sharing meals, and creating innumerable memories. Given its importance, it makes it obvious that we want to create a space we like being in. We enjoy helping you build the home of your dreams. Often, the paint gives a space its coherence with just a little bit going a long way.
Call Today for Interior
Painting Services in Boynton Beach, FL!
An interior painting company that specializes in bringing homes to life is Southern Sky Painting! Whatever painting needs you may have, we are here to help. A home painter can handle almost any size or type of project! Your property may look its finest with a fresh coat of paint, which is what you want. We can handle your painting needs, whether you need a few small touch-ups or a full inside paint job.
We provide interior house painting services at Southern Sky Painting that may be as simple as helping you choose the perfect colors for your space or as complex as repainting your entire house. Whether you want to paint a chic wall or replace the look of your cabinets, we can help.
Painting your house's interior is a big choice, so let us simplify it. Call Southern Sky Painting's team of professionals immediately so they can respond to any questions or issues you may have about interior painting in Boynton Beach, FL. If you need help choosing colors, you want to employ home painters right immediately, or need anything in between, get in touch with us right away to get started!